EARLY BIRD PRICING ENDING SOON!
Course Released September 11 2022
This is a 10-week self-education program that will completely revolutionize the way you relate to the BLM movement and show up for equality. 
You will learn the untold history of racism, the truth about the black lived experience, how to support without overstepping, and how to use your sphere of influence to continue advocating for equality long after the outcry of 2020 and the declarations of 2021.
Enrollments Are Now Open!!
EARLY BIRD SPECIAL!! $797
Available for a limited time only!
REG. PRICE $999
(Save $111 when paying in full)
 Check out the value below!
Payment options available.
PROUDLY SUPPORTED BY ROARING FORK SHOW UP
A Course Designed Specifically for Allies of the Anti-Racism Movement!
2020 showed us that it's not enough to be 'not-racist'. 2021 showed us that it's not enough to make empty declarations. As Americans, we must be actively Anti-Racist… but what does that look like outside of protests and donating?
Education is the #1 most effective way to transform systemic racism and oppression.
This course helps people who want to be Allies of Equity learn about the origins of racism and our present corrupt systems so that you can map out your own working role against racism that integrates into your lifestyle, talents, and sphere of influence. 
This is the next step in the journey towards true inclusivity that will have a long and lasting effect on our country.
Story: As the leader of an organization dedicated to amplifying black voices and organizer of past local protests, I witnessed an inherent issue with the way our country has failed to offer real solutions to racism dating back to the Civil Rights Movement and beyond. This failure has left people of color and allies alike, feeling hopeless and confused when it comes to paving a better future.
The issue is this: We protest in the streets, sign a few laws, add a holiday, and then… the energy fizzles. Our efforts lack sustainability. Without large rallies, people lose their sense of personal accountability.  Without media coverage, people begin to think racism no longer exists. 
I got to work, brainstorming, creating, and collaborating with other Leaders. How could we create a container that would educate on racism and guide people to discovering their own personal, sustainable path of allyship that will create meaningful, long-term change for the future?
And the course was born!
This program is for you if…
 You desire to become an ally but don't know exactly how.
You are a busy-bee and need to move at your own pace.
You are a parent who wants to talk to your kids about Anti-Racism.
You want to revolutionize your workplace to work toward true diversity, equity and inclusion.
You want to use your voice & influence to speak up, but you don't have 100% confidence.
Working with Sájari Simmons and Roaring Fork Show Up has been a life changing experience. During a time when people are unsure of how to step into the complex work around race and racial justice, Sájari and the educational opportunities she nurtures through RFSU emerge to help participants build a pathway toward authentic allyship. Employing both her lived experience and intellectual expertise of the complex history of racial oppression, she creates a compassionate space where participants learn about the systems that perpetuate injustice towards Black people AND how they (the participants) play a role in those systems. It is from this place RFSU participants develop an authentic sense of accountability, strengthen their resilience, and ultimately be an active ally in dismantling white supremacy.
Over 10 Modules, You'll Explore:
Module 1: Reflecting & Understanding How WE Got Here.
The Untold History of Racism
What is White Fragility – and how to recognize it
Subtle Biases
The Illusion of Equality
Modern Segregation
Module 2: Approach to Change – Cultivating True Empathy.
Why Sympathy Isn't Enough
How to Cultivate True Empathy
Module 3: Diversity is a Business Strategy.
Diversity in the workplace
How to Support your Black Co-Workers
Why the Token Black Person is Actually Harmful
Holding Conversation About Equality
Using Your Influence at Work to Amplify Black Voices!
Module 4: Awareness Initiatives – Behind the Scenes of Protesting.
Behind the Scenes of BLM Protests
What it Truly Means to Feel the Outcry for Help
The Way You Show Up
Inspiration + Hope
Module 5: Kids are the Cure – Explaining Racism to Any Age.
How to Start the Racism Conversation Early
Strategies to Instill Equality into Children
The Truth About 'Colorblindness'
Altering Languages for Different Ages
Module 6: Rewriting Black History.
Rewriting the History We Know!
Doing Your Own Research
Why Black Success Stories MUST Be Told.
Module 7: Black Lives Matter – That's It!
Understand Why BLM Triggers People Around You
Learn About the Origins of the Movement
Personally Relate to the Movement
Learn How to Hold Meaningful Conversations with Adverse Opinions
Module 8: 

The Color of Credit
The History of Credit Inequality
Why Due Credit Really Matters
How to Give Proper Credit
How to Support Black Leaders Without Overstepping
Module 9: The Way Forward – Action + Change.
Identifying Your Unique Mission Within the Movement
Realizing Your Personal Influence + Skillset
Creating Measurable Action
Seeing Real Results
Module 10: 

Protect Your Energy
Sustainability! Why it Matters
How to Preserve Momentum and Energy
Why Arguing with Relatives Isn't Always The Right Action
Bonus: 
Planning Your Path Forward
What Will Your Ally-Journey Look Like?

Guiding the Journey work to integrate in day to day living

How to Ensure it is Doable
How to Ask for Support
Bonus Module Content
Sájari Simmons is a fierce mobilizer. Sájari's clarity in vision for the community has inspired many in the Roaring Fork Valley,  including myself,  to never shy away from the power in their being and their power to affect change.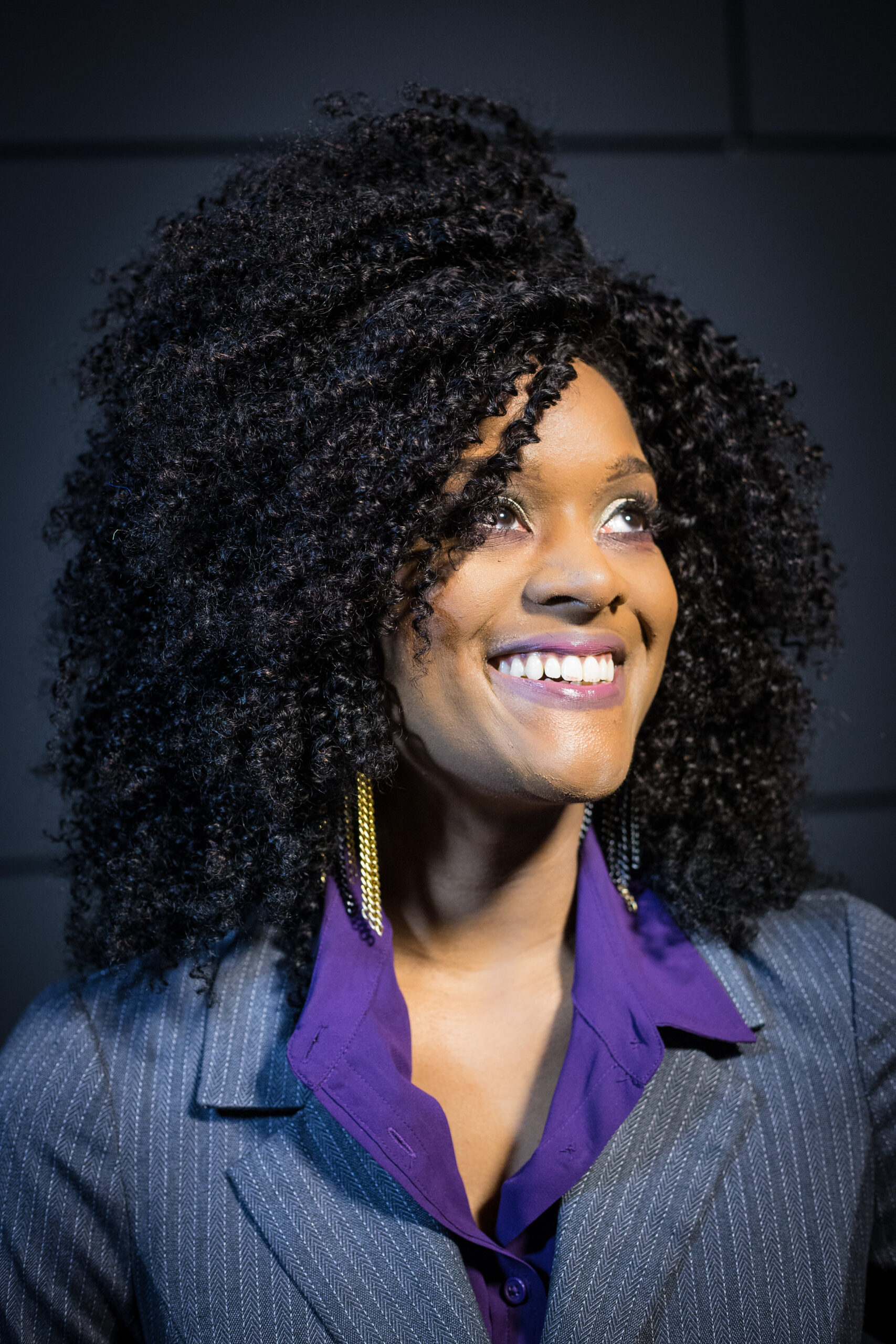 Sájari Simmons is a multidimensional creator, entrepreneur, and activist who has assumed a leading role in her community during the BLM Anti-Racism movement of 2020.  
Through her foundation, Roaring Fork Show Up, Sájari has been able to unite the area through in-person and online demonstrations, outreach programs, and various philanthropic efforts. 
Simmons' background as a business consultant and coach inspired her to begin educating in a whole new way… After feeling the excitement and momentum at community demonstrations, she knew she needed to provide a means of deeper work and a way for people to continue their journey as allies.  
Alas, this course was born from her creative genius to provide both individuals and businesses with the tools and materials to create a more equal and educated environment.
Sájari is the ultimate facilitator to guide you and your team through this deeply emotional, often uncomfortable journey of self-reflection, learning, and growth!
Educate. Self Reflect. Plan for a Future of Equality.
This course will give you everything you need to be 100%  confident in your antiracist allyship. You will know how to have difficult conversations about racism, support people of color in the workplace, make small changes to cultivate equality, and so much more!
After years of coaching & consulting, Sájari knows exactly how to effectively facilitate personal development and achieve tangible results. 
After, well, a lifetime of her personal lived experience as a black woman, she knows exactly what lessons  white counterparts need to know to be better allies to people of color
This course covers every base to equip individuals with the tools they need to be fearlessly anti-racist in their business and their personal lives. 
It's all in one unified place, wrapped up into an easy-to-use online course so you can learn at your own pace in the comfort of your own home

Working with Sájari as a Diversity Coach has single-handedly changed my life and my perspective on what it means to believe in equality. By learning the true black history and listening to black-lived experiences, she guided me through cultivating
true empathy
. I always believed that racism was morally wrong, but I guess I didn't see a personal obligation… Now, I feel impassioned and hopeful but still at ease. It can be super overwhelming to take on systemic racism as a whole, but she helped me imagine and carve out my own journey of allyship. I learned how to incorporate Anti-Racism Action into my own life rather than constantly going out of my way. It's all about a sustainable way of living that will continuously promote equality.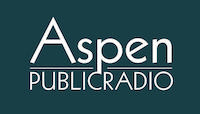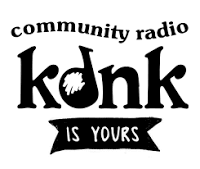 SKIPPY MESIROW
Aspen City Council
LISTEN TO WHAT SKIPPY HAS TO SAY ABOUT THE WORK ROARING FORK SHOW UP HAVE BEEN DOING AND THE IMPACT IT HAS HAD ON HIM.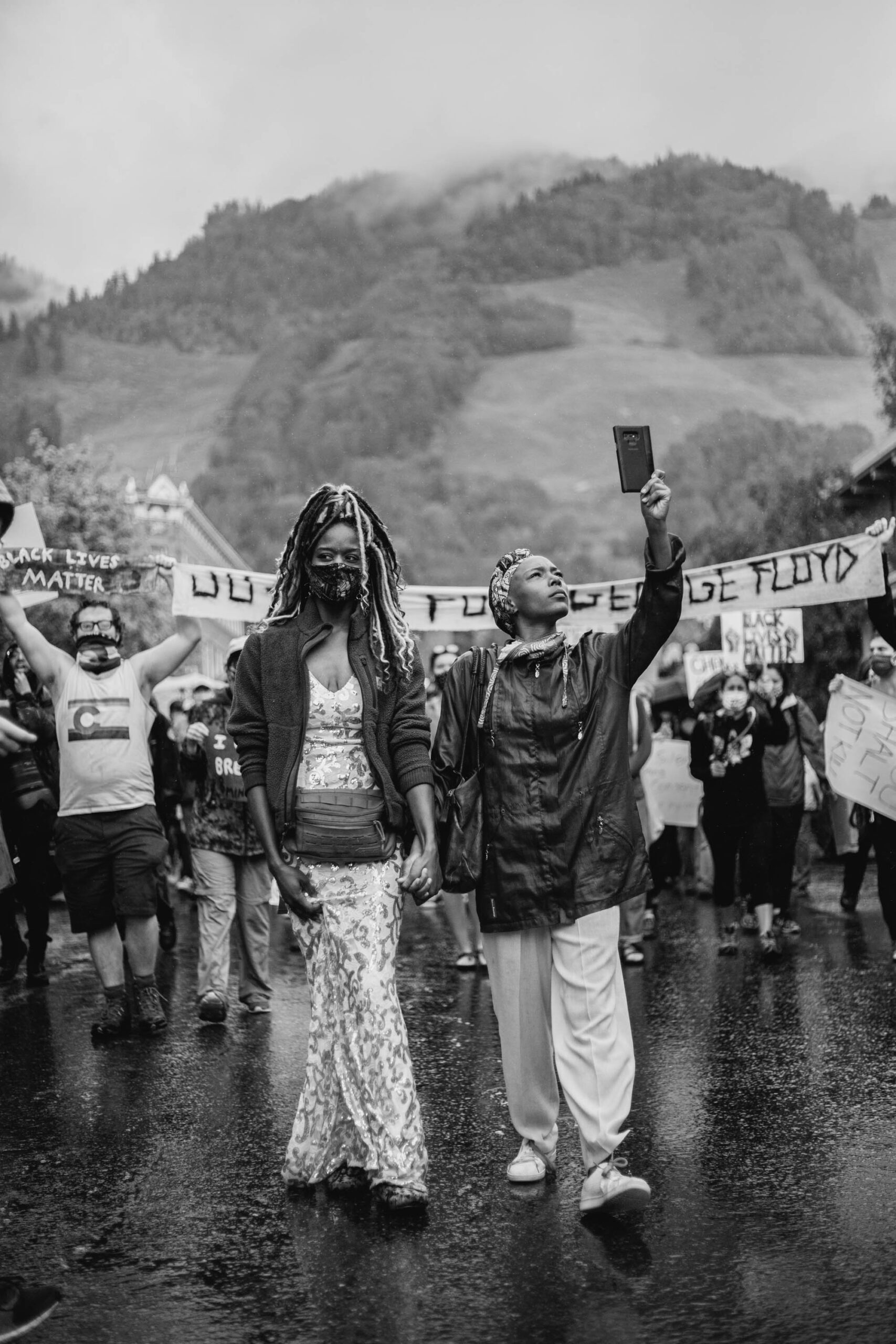 We've Matched this Magic Course with a Magic Price Point: $

999*

$797 Early Bird
That Averages $99.90 PER MODULE, but you get so much more… 
YOU GET:
80+ pages of Workbook Content – $497 Value.
The Workbook is truly a work of art based on the material from each module. It asks the hard questions and guides your self-reflection to gently help you take responsibility for your past actions and beliefs, and create a lifestyle that advocates for equality in all areas of your life.
10 hours of recordings + webinar learning material – $989 Value
Your Facilitator has created the most epic, all-in-one learning experience to ensure you no longer fear what you don't know. From this learning material, you will feel as if you know everything you need to know to fight the good fight! It can be difficult and confusing for allies who constantly feel they are unaware of their own biases. No more! Just 100% confidence in your knowledge and ability to support.
Video Content + Footage of BLM Movement- $385 Value
Our team has created incredible video content that covers the BLM movement and the outcries of 2020. Even if you weren't able to attend protests, you will feel as if you were there! And you'll reap the benefits of feeling that spirit of unity with other allies and people of color.
Untold Black History Stories – $588 Value
We know the biggest issue that causes police brutality is the false perception and prejudices of black men. The untold history of black Americans harms all of us. Black children question their self-worth and employers doubt their black employee's capabilities and perseverance. We've compiled the most interesting black history stories out there for your learning purposes!
Direct Access to Learn About the Black Lived Experience In the Comfort of Your Own Home – $467 Value
At-Home learning is at an all-time high right now as many children and parents remain at home. The beauty of this course is that it allows you to go at your own pace, and be in school while your children are in class on the computer next to you!
All of this comes out to an Investment Value of $2,926!
But you get it for the low price of $999*

$797 Early Bird

because we think it's important that everyone who desires to take this course has the ability to!
GONE are the days of wanting to speak up and not having the knowledge or confidence to engage in conversation.
GONE are the days of wanting to support people of color, and not knowing how.
GONE are the days of making anti-racist efforts but not seeing any real change.
This course gives you the ability to effortlessly integrate anti-racist tactics into your lifestyle and career.
Roaring Fork Show Up and Sájari Simmons have drastically impacted my awareness and education around racial issues. She has taught me how deep racial injustice runs in our system- something everyone needs to have more awareness and care around to bring about actual change.
She has taught me racial inequity exists in every area of our society and system and how important it is to educate ourselves on how this shows up and how unfair it is. It is essential everyone learns more about this crucial topic to learn tangible ways in which we can spread the information so everyone (especially white people) can understand more and therefore cares to help more. I am grateful to Sájari for guiding me through this uncomfortable yet important journey into awareness and compassion.
Worried about the price of Investment? Don't worry, we've got everybody covered.
Payment Options
1 Payment of $797
(Early Bird Special)
You get:
10+ hours of Audio learning
80+ page workbook
Untold Black History Stories
VIP Invitations to Events
VIP Learning Materials
2 Monthly Payments of $449 
(Early Bird Special)
You get:
10+ hours of Audio learning
80+ page workbook
Untold Black History Stories
Invitations to Events
VIP Learning Materials
START YOUR ANTI-RACISM JOURNEY HERE
Enrolments Are Now Open!!
Don't wait! Get your spot TODAY and become an antiracist warrior!
STILL NOT SURE? We've got the answers to your questions!
Do I work alone or with accountability?
We would like it if all members can get through one module each week, however these can be viewed in your own time if at your own pace. While you can study at your own pace in your own time, it is highly recommended that you send emails if you are seeking clarification, support, or guidance. We hope that by working through this course, you are inspired to openly express your feelings that arise during this course with your peers.
I am a busy professional, how much time do I need to commit?
Each week there is a 1 Hour commitment, and you can expect to spend on average 30 min per day throughout the courses withworkbook assignments, and projects combined. As with anything the more you put into it the more you can get out of it. It is up to you the time commitment you set forth.
Is this course worth the money? 
It absolutely is! Not only will you reap the benefits of this course, but your family and community will too. The great part is that it isn't just about racism- it's also about self-discovery and up-leveling who you are as a well-rounded, active member of society! You'll feel more confident, become well-spoken when it comes to political and social issues, and get satisfaction rather than hopelessness around the issue of racism! Knowing fully that you have invested and grown in your morals will change the way you relate to your environment and the way your environment relates to you! 
What if I don't have influence or resources to fight for Equality?
No matter what your circumstance in life is, this course is specifically designed to walk you through the steps of pulling out your unique strengths and planning how to use them in the fight against racism. That's why we say it's not just a racism course. It will also make you more confident in your intelligence, special talents, and network. You will find exactly what makes you powerful, and we'll help you identify it! 
What is the point of a course on Anti-Racism if I can read books for free?
Yes, there are EPIC resources online about racism and it's horrific history! Amazing black writers and influencers have emerged with wonderful information. That said- reading one book or watching a documentary can often make you feel more confused. You understand one aspect of the greater issue deeper, but you don't have a way to combat it, and you still feel like there's so much you don't know! That's why we created a course that has it all! It really does. You'll learn interesting facts about black history, the roots of racism, and the black perspective on our current issues! On top of all that, we'll also hold your hand and help you figure out how you specifically can help- that's something no book or article will offer you!
When do we start? How long will I have access?
Modules unlock immediately!! Then each week will be delivered to you in the subsequent order. You will, however, have access for life. If you have a crazy week at work or take a vacation with your family, you can always push the weeks back! That's the beauty of at-home-learning… it's on your watch! 
I'm not really a 'leader' type… how will this help me?
Not everyone is! The beauty of our action-planning portion is that it molds to your specific traits. Some people are talented writers, painters, pianists, or graphic designers but hate taking lead of communities. Whatever it is that you excel at is the center of your Anti-Racism work, as well.
When I met Sájari I was immediately humbled by and in awe of her fortitude and passion. Sájari has an innate ability to lead. By listening to her vision stories, she helped me to shift my perspective. I started to question, am I truly listening, believing, and supporting black lives, indigenous and other POC? Through working with Sájari, I was able to view my own world and the world at large with a different lens, recognizing where I fell short, challenging my comfort, and reflecting on how I can do better. Sájari has a vision for the future that I stand behind. She has put in a lot of labor to create a program to educate and empower people. I thank her for all that she has inspired in me!
This course was created to transform the way we handle racism as a country and as individuals.
It was made for allies just like you who want to make change beyond protesting and voting! 
That's an investment worth the world. 
1 Payment of $999*

$797 Early Bird

OR 2 Payments of $555*

$449 Early Bird
(Save $111 when paying in full)
 The next step in your Anti-Racism Journey begins with the click of a button. 
START YOUR ANTI-RACISM JOURNEY HERE
Enrolments Are Now Open!!